#1 Camera System & Streaming App
PB&J TV's camera system and online streaming APP are featured
in partner Child Care and Daycare centers big and small across US and CA!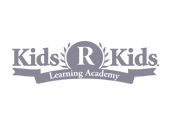 Everything you need to manage your program.
Our latest admin panel is packed with robust features designed to empower you with efficient tools to better manage your camera streaming program.
Account Approvals
Parents register in the app or online and you will approve their accounts in your dashboard.
Viewing Access
Set which account has access to a single camera or a group of cameras.
Data & Metrics
Enjoy reviewing all top users and a complete login audit for any set period of time.
Stream Shield Detection
Accounts will automatically be placed on hold when our app detects a screenshot.
Disenrollment
Deactivate any account, from anywhere, upon disenrollment for your preschool.
Traffic Control
Parents can be allotted a set number of logins per day (i.e. 5 logins at 5 minutes).
Scheduled Access
Approve an account for next week or make a schedule room change a few days in advance.
Group Management
Approve a group of pending users or move an entire classroom to the next age class.
Ready to learn more? We'd LOVE to chat!
Get to know more about the PB&J TV'S camera streaming program!
HAPPY PARENTS + HAPPY DIRECTORS = HAPPY OWNERS!
Listen to what the Industry is saying…
Three easy ways to add PB&J TV!
Learn more about how easy it is to partner with PB&J TV! Big or small, camera system or not, we have a solution for you!
Turnkey
Offer the latest in HD system technology! We will work with you to design your camera system then enjoy a complete turnkey installation!
Integrate my System
Do you have a system already or an existing provider? PB&J is 100% compatible with any system on the market.
PB&J Cloud
Designed to be a budget friendly solution that is specifically intended for a smaller Daycare or Preschool.
Do you have a few questions? Let's setup a quick, 5 minute, no pressure call for Q&A and program overview!

CONNECTING FAMILY℠
PB&J TV® is the Industry's #1 camera system and streaming app uniquely designed for partner schools big and small!